A Supreme Court of Appeal has backed a ruling that the builder was not liable for the use of combustible panels on Melbourne's Lacrosse building. Instead, the engineer, the surveyor and the architect were liable for the use of combustible panels that caused a potentially fatal fire.
Financial Review: The appeals court found the builder was not negligent under separate legislation, the Wrongs Act – as the three consultants had argued it should be – for the use of the polyethylene-core panels that allowed fire to race up 13 levels of the 21-storey building in as little as 10 minutes in the November 2014 fire.
"The builder can't be brought into this. That was the main issue," construction industry lawyer Bronwyn Weir told The Australian Financial Review at the weekend.
"It says a builder can rely on consultants' understanding on things that are technical and outside their knowledge. Builders can't be expected to know the intricacies of products."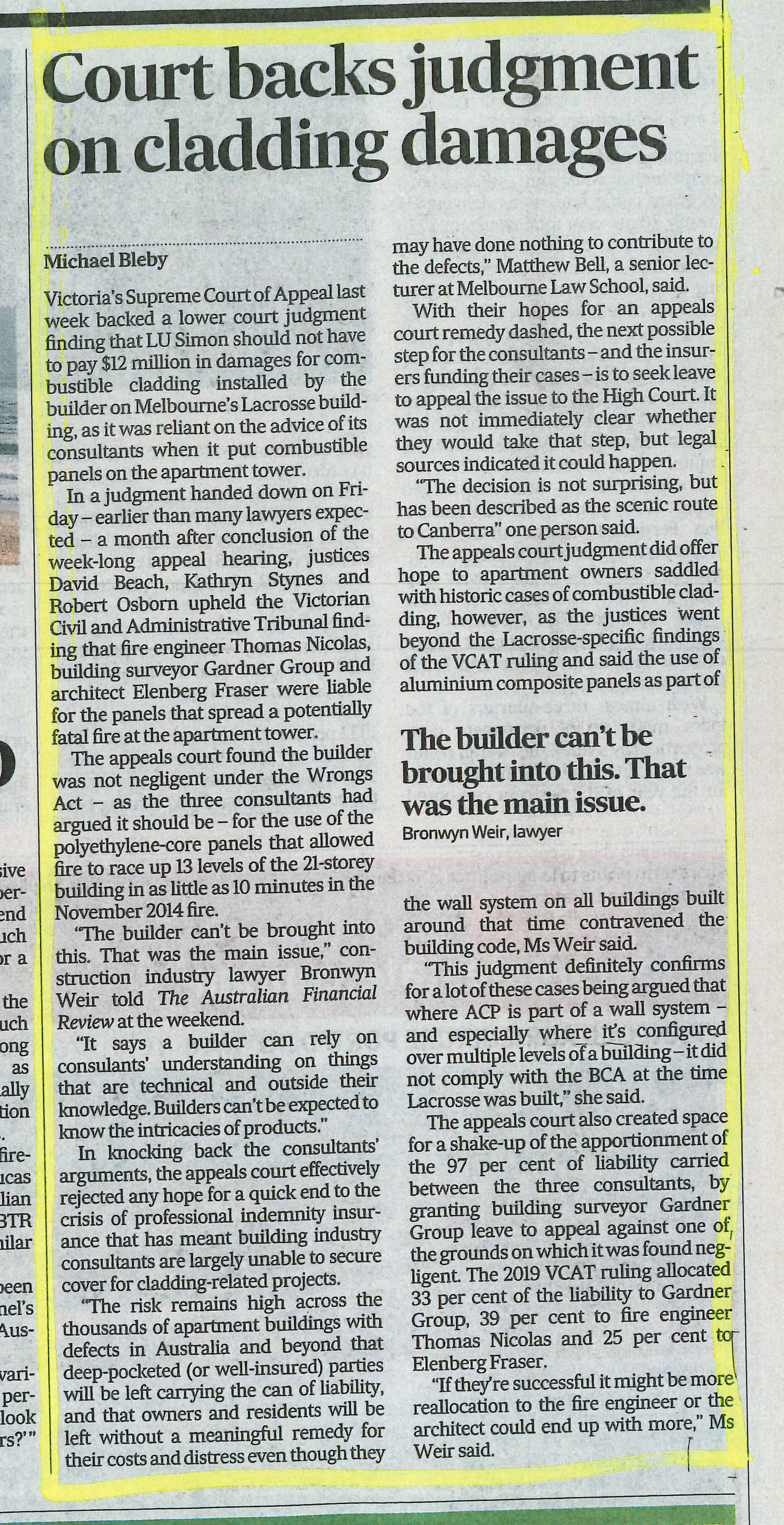 AFR 29/03/2021