Master Builders Financial Services specialises in Asset and Equipment Finance for the building and construction industry. We have the expertise to find the best deals and create structured packages to suit all business types.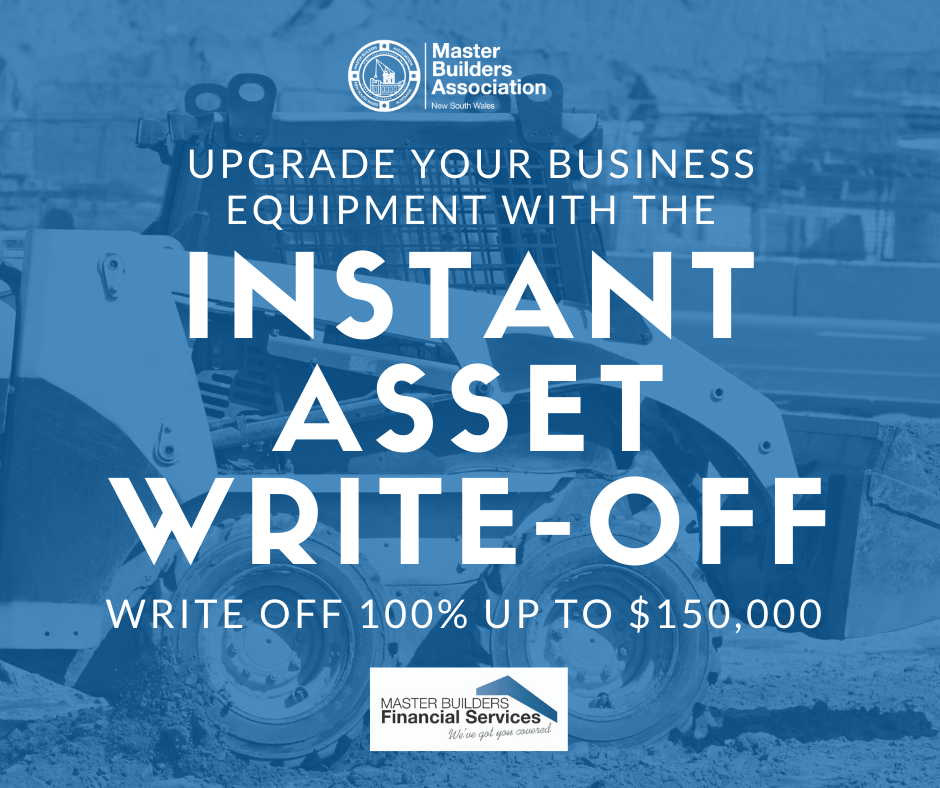 Now is the time to take advantage of the instant asset write-off. 
You can now write off 100% of eligible assets that cost up to $150,000 each (up from $30,000)
Equipment/vehicles to be purchased and ready for use by December 31, 2020
For businesses under $500 million turnover
From 1 January 2021 the threshold drops from $150K to $1K
Call Ogarit on 0414 919 194 to find out now how you can take advantage of this tax break before it ends on December 31.  

CAR SEARCH
Want to save on your next vehicle purchase? Our Car Search service can help. We'll find you the best deal and maximise the value of your trade-in.
Enjoy significant fleet savings on new and demo vehicle purchases. Not to mention, the time and effort you'll save avoiding dealer shopping.
And once you've found the car, we'll get you the best deal on finance too.

VEHICLE AND EQUIPMENT FINANCE
Enjoy hassle free, personalised service with a range of tax effective finance options. We find the lowest rates in the market and structure your finance in a way that best suits your business. Our financial packages can help you purchase:
Cars, utes and 4WDs,
Trucks and trailers,
Printing and cutting machinery,
Excavators, IT equipment and forklifts

MORTGAGES
We can also help with residential home and investment mortgages.
Contact Ogarit Kelley on 1300 760 366 or 0414 919 194 today for a hassle free finance solution.