Notice of Annual General Meeting for 2022
Tuesday, 13th December 2022 at 3.00PM
Agenda
1.0 Attendance and apologies
2.0 Minutes of previous meeting (14 December 2021)
3.0 President's Report
4.0 Presentation of MBA/NSW audited accounts 2021/22
5.0 Declaration of election results for MBA NSW 2021
6.0 General business
7.0 Close of Annual General Meeting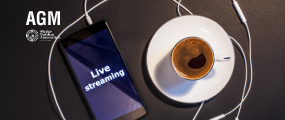 We are pleased to invite Members to attend the Annual General Meeting (AGM) of Master Builders Association of NSW. To make it easier for our members to attend from both regional and metro areas, we are live streaming the 2022 AGM online.
Register to watch online   
Financials
19/10/2022
The 2022 Master Builders annual report is available below for all members to view. This meets the Association's statutory requirements to make it available at least 21 days prior to the annual general meeting on Tuesday 13th December 2022.
You must be logged in as an MBA member to access the report. Click here if you don't know which email address your membership uses.  
Should you have any inquiries regarding the Master Builders Financials, please contact Strebre Delovski, Deputy Executive Director on 02 8586 3508 or myself on 02 8586 3503. 
Brian Seidler
Executive Director
Master Builders NSW 
MBA NSW Financials