Frequently asked questions

The Master Builders Association of NSW receives numerous calls from consumers, builders, subcontractors and the like. Compiled below is a list some of the most commonly asked questions. 
Can't find what you're looking for? Contact Us
How can I find out what my login details are?
Your username is now the email address listed on your MBA membership record. If you are not sure which email address your membership uses, simply click the link below and we'll tell you what it is.
What email does my membership use
Alternatively, call the Member Services team on 02 8586 3515 and we'll help you over the phone.
To login for the first time to this improved website, you'll need to set a new password. Just follow these steps:
Click Log in at the top right of the website
In the LOGIN section, click Forgot password and enter the email address associated with your MBA membership (I don't know which email to use!)   


 
Click SUBMIT. You will receive an email with further instructions. 
If at anytime you have a problem, send an email to our membership team and we will respond asap. 
How do I change my contact details?
Simply go to your Profile page to update your contact details.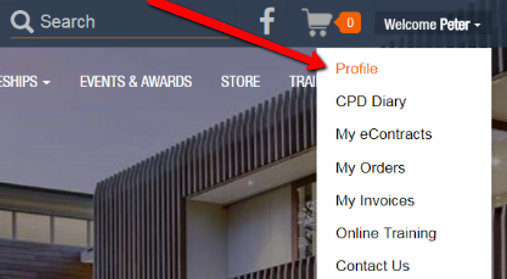 Alternatively, if you are a member of the MBA, email membership@mbansw.asn.au with your member number and your new contact details.
I just bought an eContract...where is it?
After paying for your eContract, you will have a PDF download link on the Thank You confirmation page. A PDF link is also included in your purchase confirmation email. You can also access all your purchased eContracts by going to BOUGHT CONTRACTS.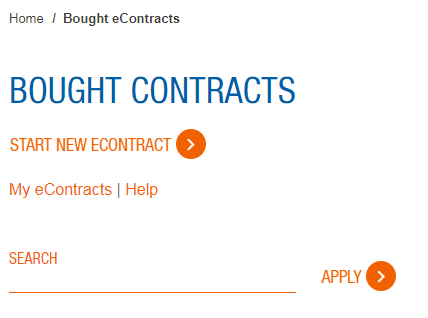 Does MBA recognise previous industry experience towards gaining a qualification?
Yes. Master Builders can assess your past industry experience and trade skills through a Recognition of Prior Learning (RPL) assessment process. Find out more on our Training pages
Do my Site Managers, Supervisors and Foreman need to be trained in WHS?
In NSW there is no strict legislative requirement for a site supervisor to be trained in WHS, i.e. not required to hold a Certificate III in OHS (or other formal OHS qualification). 
However, there is the very broad duty imposed by the WHS Act 2011 on PCBU's to ensure the health and safety of workers and others. 
The WHS Act 2011 expands on this duty, requiring PCBU's to provide the information, instruction and training necessary to protect persons from risks to their health and safety. That is, it is good business practice to train supervisors, enabling them to effectively meet the needs of their roles in site management.
To assist members to meet in training their site managers, site supervisors and site foreman, Master Builders runs the SuperSafe program which has been designed to motivate participants to adopt a systematic, risk management style of management and leadership, to provide participants with the practical skills needed to be an effective supervisor, and to provide participants with the skills and behaviours to positively affect the safety culture on their jobs.
What are the terms and conditions of the MBA store?
Store Terms and Conditions
Before purchasing items from the Master Builders NSW online store, you must agree to these terms & conditions. All prices are inclusive of GST where applicable.
Postage & handling
All orders made via Master Builders NSW online store will incur a flat rate postage and handling fee of $3.95 (including GST) for standard postage and $8.95 (including GST) for express postage. Shipping is available within Australia only.
Returns & refunds
Refunds for goods will be made in accordance with the Trade Practices Act 1974. You may seek a refund if goods:
Are or become faulty through no fault of your own
Are not fit for a stated purpose or for a purpose you made known to our staff
Don't match our description or sample
Have defects that were not obvious or we did not bring to your attention.
You are not entitled to a refund if you simply change your mind, so please choose carefully. 

The goods must be returned in their original condition and packaging, along with proof of purchase, within 20 days of receipt. You must keep the original receipt as proof of purchase. You may also be asked to demonstrate that the problem with the goods was not your fault. Unless damaged or faulty, we do not refund the following items:
Work Method Statements
Safety Plans
Australian Standards.
If you prefer an alternative to a refund, we can arrange for goods to be exchanged or repaired. A credit may be offered at our discretion.
Payment of refunds
Payment of refunds will be made to your credit card or in the form of a cheque, depending on when the request for refund is received. All cheque refunds are processed in Sydney and may take up to two weeks.
Damaged goods
If an item arrives damaged, please advise us immediately on (02) 8586 3555 or email shop@mbansw.asn.au, and then return the damaged item to: 

Master Builders NSW 
Private Bag 9 
Broadway NSW 2007 

Once we have viewed any damage you will be sent a replacement item freight free. If there are any delays in sending a replacement item we will contact you.
Cancellation of orders
If you have finalised your order but wish to cancel it, please call the Master Builders NSW Store on (02) 8586 3527 or email shop@mbansw.asn.au. 

Note: if your order has already been processed or dispatched it is unable to be cancelled.
Privacy and security
Master Builder NSW takes the protection of personal information and financial details very seriously. Personal information in relation to your order will not be released to any third parties. For more information, refer to our privacy policy. 

Master Builders NSW uses a secure Westpac payment gateway to provide a secure environment for the authorisation of credit card and charge card transactions. Confidential information, including card details, is encrypted using industry standard SSL 128-bit encryption technology.